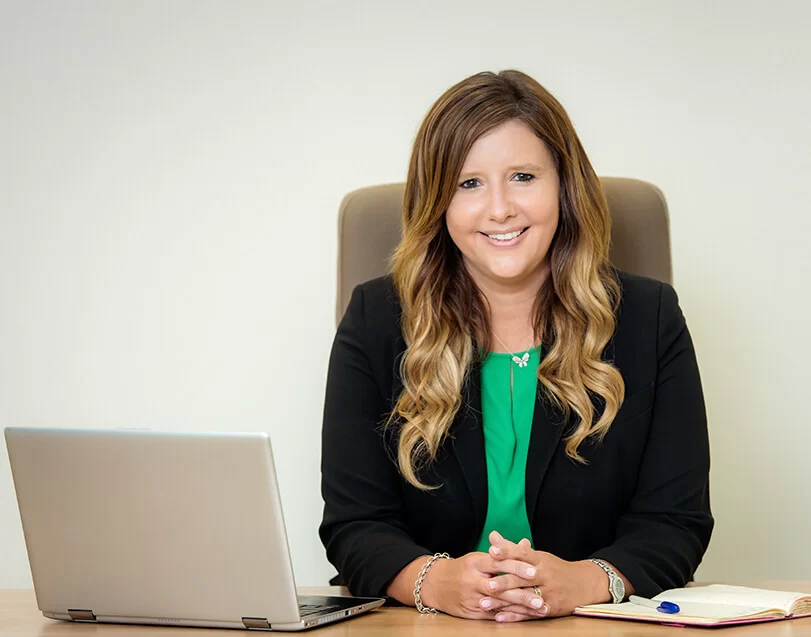 OUR
PRINCIPAL
Sarah Weaver brings to Mamoura British Academy over 16 years of leadership experience at both local and international levels; with eight of those being in the UAE. 
Sarah is now in her second year of leadership at Mamoura British Academy and has already accomplished "Outstanding" judgements in the schools most recent BSO inspection and led the school to achieve the "Developed" status, the highest rating possible, for its distance learning programme.
Sarah brings the experience of working in both an Outstanding school and in one of the most improved schools within her educational groups' network in the UAE. She was a highly successful Deputy Head Teacher in East London for over ten years, supporting her school to be the 4th most improved school in the United Kingdom.
During her career she has developed specialisms in; school assessment, school improvement and early years education and as a result, she has supported schools during their UK OFSTED inspections, External Reviews and KHDA Inspections within these areas. 
Susan Adshead
Primary Principal
Susan Adshead began her teaching career at Edge Hill University in the United Kingdom back in 2009. After teaching in a Primary School in the North West of England for three years, she began a new chapter in her career by moving to Abu Dhabi. After working at Muna British Academy for three years as the Head of Key Stage 2, she moved onto the role of Assistant Principal at Mamoura British Academy.
As an educator, the pastoral wellbeing and social and emotional development of students have always been a priority of Susan's as she firmly believes that children make the most academic progress when they feel happy, healthy and safe. Susan is thrilled to be part of the Mamoura community and describes it as a place where everyone belongs.
Emma MacDonald
Middle & Senior School Principal
Emma MacDonald started her career in London in 2005 as a Secondary English teacher, becoming a Head of Year in 2009 and spending 5 years developing a group of excitable Year 7 students into mature and well-educated Year 11s.  In 2011, she was promoted to Senior Leadership, alongside her Head of Year role.  When her year group graduated Year 11, she made the decision to leave the UK and work internationally, a decision that led her to Dubai in 2014.  She has since held various senior leadership roles.
Emma has worked as a leader internationally for over seven years; five in Dubai and two in Malaysia before returning to the UAE to take this role in Mamoura British Academy.  Her leadership responsibilities have included whole school learning and teaching, curriculum and professional development, whole school innovation, pastoral leadership and faculty lead for Language and Communications.
Emma has a First-Class master's in Education and Leadership as well as a range of senior leadership qualifications, including her NPQSL.  She is also currently studying for her NPQH qualification.
As a leader, she is conscious that the well-being of the students will always come first.
Saoirse Hall
Assistant Principal of Curriculum, Data and Assessment in the Lower School
Saoirse Hall started her teaching career upon Graduating from The University of Warwick in 2008. She began teaching in Key Stage One in a school in Coventry later that year. Saoirse stayed with this school for the next six years, gaining experience across different year groups in Key Stage One. While at the school, Saoirse began to develop an interest in leadership and sharing her expertise with others, this led to her appointment into Middle Leadership roles, including Head of English and Key Stage Leader.
In 2015 Saoirse applied to Al Mushrif intending to gain some experience of teaching abroad and widening her skillset. Saoirse was delighted to work with Al Mushrif and then followed them to their new site under the name of Mamoura British Academy. Over the next few years, Saoirse continued to work hard and progress back into leadership, undertaking the role of Key Stage leader and then in 2019, was appointed as Assistant Principal. Saoirse is passionate about ensuring the delivery of an exciting and innovative curriculum, that is accessible to all. She believes children should be provided with opportunities and challenged to be the very best they can be.
Ian Wignall
Middle and Senior School Assistant Principal, Pastoral
Ian is delighted to introduce himself as Mamoura's Middle & Senior School Assistant Principal, Pastoral. Ian joins Aldar Education after extensive experience having worked in Senior Leadership in three schools in very different settings. A large part of his career was spent at Brentwood Independent School before more recently working at Harris Academy Riverside and then The Beaulieu Park School.
Ian is excited to continue his career in this unique school as we endeavour to ensure the safety and wellbeing of each child. He is determined to encourage our students to become outstanding role models by exhibiting behaviours of which we can be proud. Ian will encourage students to self-regulate, always reflect, and be role models. Ian expects the students to envisage the highest standards to be demanded from them and to enjoy the sense of identity commensurate with being a member of such a great school. He hopes every student will demonstrate our key values and to 'do the right thing even when no one is watching'.
Ian looks forward to meeting many of you in the very near future, either at the school entrance, a school production or a sports fixture, and looks forward to working together to ensure the safety, progress and happiness of all Mamoura British Academy students.
Sandra Hughes
Assistant Principal Middle and Senior School- Curriculum and Assessment
Sandra has always had a passion for teaching, and once she completed her BSc in Mathematics, she knew that her career path would be in teaching where her focus would be on making young minds fall in love with Mathematics.
Sandra started teaching in South Wales through the medium of Welsh, where she learnt to be bilingual with her teaching.
This experience opened her eyes to the struggles that some students face when something is taught to them but not in their native language and has since developed her teaching technique to support all students.
Sandra has had many opportunities to develop within her career and has taken on many leadership responsibilities from Head of House, Deputy Head of Faculty and then onto being a Head of Faculty.
When Sandra moved to Abu Dhabi in 2015, her career started at Yasmina British Academy as a Mathematics teacher and Head of Year.
She then moved to Mamoura British Academy in 2019 into the role of Assistant Principal for Curriculum and Assessment. Sandra has been part of the team that has developed the curriculum to offer many opportunities for all students to study the subjects they have a passion for working with students and families to ensure that they make the right choices at the right time.
Andrew Lett
Assistant Principal for Assessment and Parental Engagement
Andrew Lett started his teaching career in Northamptonshire, England where he taught for six years at two different schools after receiving his degree in teaching from Lancaster University in Primary Education. Mr. Lett moved to Abu Dhabi eight years ago and has held a variety of teaching and leadership roles with a range of focuses including pastoral, curriculum, student achievement and assessment.
Andrew joined Mamoura British Academy last year where his passion and dedication for teaching and ensuring children's wellbeing, happiness and safety has created a nurturing environment for students to grow and exceed their own expectations.
Andrew is very happy to be a member of Mamoura British Academy and looks forward to many years of achievements as a part of our family.
AT A GLANCE
| Year Group | School Fees Per Annum (in AED)* | Term 1 | Term 2 | Term 3 | Registration Fee |
| --- | --- | --- | --- | --- | --- |
| FS1 | 48,800 | 19,520 | 14,640 | 14,640 | 2,000 |
| FS2 – Year 6 | 50,210 | 20,084 | 15,063 | 15,063 | 2,000 |
| Year 7 – Year 8 | 61,530 | 24,612 | 18,459 | 18,459 | 2,000 |
| Year 9 | 65,850 | 26,340 | 19,755 | 19,755 | 2,000 |
| Year 10 – Year 11 | 69,350 | 27,740 | 20,805 | 20,805 | 2,000 |
| Year 12 – Year 13 | 72,430 | 28,972 | 21,729 | 21,729 | 2,000 |
*Fees for the term 2022-2023. Please note, our fees are regulated by ADEK and are subject to change.