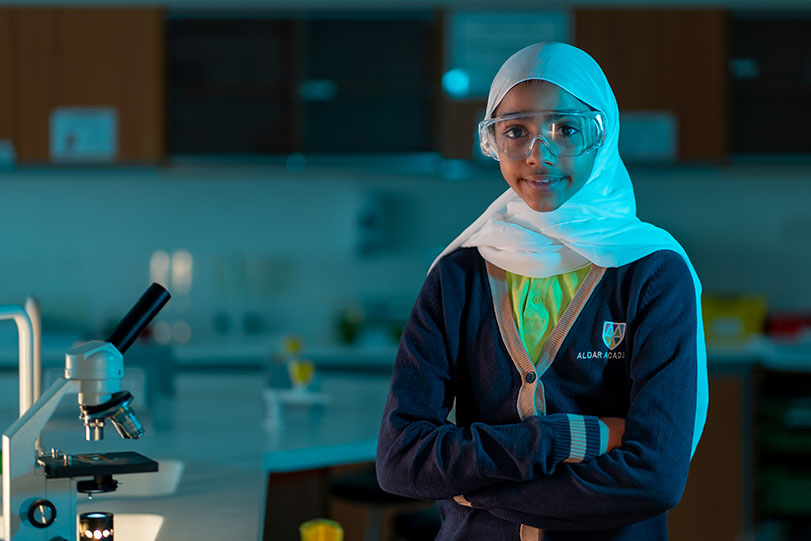 Aldar Academies Scholarship Programme recognises and supports students who demonstrate exceptional talents in academia.
The Scholarship Programme at Mamoura British Academy is awarded in recognition of outstanding achievement in Academia. The Scholarship Programme is available to new students from Year 7 and above.
Students who successfully enrol in our scholarship programme will be eligible for a 20% tuition fee reduction until their graduation. This program is only available for new students.
FAQ'S
The Scholarship Programme is only available to children who are not currently attending an Aldar Academy school. For existing students, we have our prestigious Academy of Excellence which is open to all Aldar Academies students who have a talent in various subject areas such as: academia, performing arts and sports. To find out more about the Academy of Excellence, please speak to your AoE Coordinator in your current school.
Children will receive a 20% fee reduction on their annual tuition fees until their graduation from their Aldar Academy chosen school*. T&C's Apply
Children in Grade6 / Year 7 are eligible to apply for the Scholarship programme.